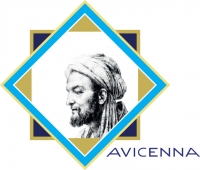 The first Avicenna Review took place in Brussels, Belgium on Friday 19th December 2014.
A review team of Marco Viceconti, Martina Contin, Karen El-Arifi, Adriano Henney, Edwin Morely-Fletcher, Anders Karlström and Callum MacGregor headed to the Belgium capital for the opportunity to showcase the successful progress made by the project over its first period.
The day started with an overview of the Avicenna Project by Professor Marco Viceconti of Sheffield University and coordinator of the project, followed by a description of the formation of the experts panel by Martina Contin of the VPH Institute. Adriano Henney from Obsidian Consulting then described the alignment optimisation process, before Edwin Morley Fletcher and Callum MacGregor from Lynkeus reviewed the two Avicenna events, which have taken place during this period. This was followed by a question and answer session, before Marco Viceconti updated the panel on the position of the Roadmap.
Following a short break for lunch, Adrianno Henney discussed the process of forming a pre-competitive alliance. The Avicenna Project Manager, Karen El-Arifi, from Sheffield University, then gave the management report for the first year. The day closed with a second question and answer session, a reviewer's report and reviewers meeting.
Karen El-Arifi said: "We have had an extremely busy and productive year, having staged the first two out of five expert events and having issued the first draft of the Roadmap. We are grateful to have the opportunity to inform the European Commission of our progress over the first 12 months."
More information on the Avicenna website