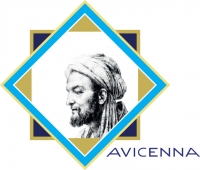 As 2014 draws to a close, we can reflect on what has been a busy and productive year for the project, staging three events across Europe and bringing us closer to our ultimate aim of producing a Roadmap for in silico Clinical Trials.
Beginning in March in Rome, the first event was designed to establish boundaries, defining the scope of both the Roadmap and the subsequent events. The discussions at Event 1 helped us to understand the current state of the art in in silico clinical trials, locate where in silico technologies are being used and decide what industrial sectors or stakeholders may have been omitted from our initial mapping exercise. Event 1 also helped to bring semantic clarity to our discussions by agreeing on preferred definition of the term in silico clinical trials.
Returning to Rome in June 2014, Event 2 was designed to discuss the idea of 'conceptual completeness'as well as identify missing expertise from the area.
Moving to Lyon, France in October 2014, the third event discussed the interactions required for success. Fifty attendees debated the research challenges of modelling and simulation technologies in the development of pharmaceutical products and medical devices. Their conclusions will be used to form recommendations to the EC and other funding agencies.
We end the year in a much stronger position and, drawing on the outcomes of these three events, will be ready to develop a further refinement of the draft of the Roadmap at Event 4 in Brussels in February 2015. As well as the fourth and final events, the new year heralds the countdown to the end of the project in September 2015, by when we will have completed the Roadmap.
Many thanks to all those who have contributed to the Avicenna process in 2014, we wish you a very Merry Christmas and a Happy New Year.
More information
on the
Avicenna website