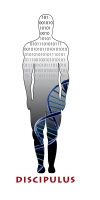 From what the DISCIPULUS representatives said, the scientific and technical challenges to overcome in other to realise the Digital Patient can effectively be summed up in four points:
How Do We Model Physiology Mathematically? According to Professor Rod Hose (Mechanistic Modelling representative), this is something we really do not know how to do, especially how we define boundaries as well as similarity and variation between two different people. We have to learn how to do this.
How Best Do We Generate And Handle Data? We also have to learn how to do this, according to Professor Hose and Dr Neil Lawrence (a Phenomenological Modelling representative); other issues relating to data were highlighted by Professor Eytan Domany (a Phenomenological Modelling representative), Professor Frans van der Vosse (Generation of Information representative), Dr Davnah Payne (Biomedical Information Management representative), and Professor Marcus Schultz (Translation representative).
An Appropriate Graphical User Interface? The interface has to be useable by a wide range of people. According to Professor Jos van der Sloten (Clinical User Interface representative), the key words are "flexibility for user specificity".
Funding? This will be a huge problem according to Professor Schultz.
A more detailed report of all the feedback from the scientific and technical challenge breakout groups can be found in the DISCIPULUS news magazine special, which you can download as a pdf document from here. In this news magazine, we also report the reaction of Industry to what they had heard and seen throughout the Meeting, as well as reaction from the wider audience of attendees.