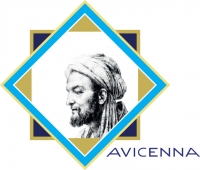 Avicenna would like to extend a warm welcome to Matthew Burnett, who was recently recruited to develop the project's website.
Matthew joins the Sheffield-based Insigneo PMO office, where his role will be to make strategic changes to avicenna-isct.org to allow the project to communicate more easily with its members and engage with potential stakeholders.
Matthew joins the team, having previously worked in the development sector, where he developed a web presence for a Bolivian community project.
The website improvements are a priority and it is hoped that significant changes will be in place before the project's fourth event at the end of February 2015.
Matthew said: "the Avicenna website is the project's most visible facet - and heavily influences how the project is perceived by prospective stakeholders and the public. I hope to focus on improving the usability of the website, making sure the most relevant content is easily accessible to visitors, and keeping that content up to date and interesting. I'm looking forward to revamping the structure of the site to provide Avicenna with a portal that does justice to the work of the project."
To visit the project's website go to avicenna-isct.org