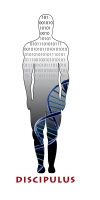 You may be happy to participate in the Second Consultation Meeting, but you would also like to know how you could participate effectively?  First of all, perhaps, you may wish to understand where we are right now?  Broadly speaking, we have developed, and are still developing, an ever increasing range of sophisticated predictive computational models covering a range of organ systems.  
There has been success in adapting a number of the more advanced organ system models for specific patients, and for at least some of them, small-scale preliminary clinical evaluations [1], [2] have demonstrated that these simulations can predict some specific events.  There remains a gap between the development of these simulation tools and adoption into clinical practice.  Identification of the key challenges that must be overcome for adoption to become reality is the primary objective of the Digital Patient Roadmap.  Although giant steps have been made in a short period of time, there is still some way to go!
Your involvement in this meeting will help us in this journey, but even when the Digital Patient is finally realised, this is not the end.  In fact, it is only when the Digital Patient is realised that the real journey and challenges, begin….
---
[1]
Delingette et al. 
IEE T. Bio-Med. Eng.
  2012;59:20-4.
[2]
Sermesant et al. 
Medical Image Analysis.
  2012;16:201-15.
For more information: http://www.digital-patient.net/