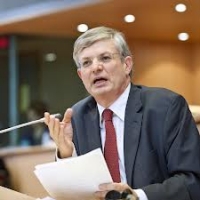 Drawing attention to the increasing problem of Europe's ageing population and the corresponding increase on healthcare systems that this brings, Commissioner Borg stressed the need to invest in sustainable health systems. Investment in Health Technology Assessment and successful eHealth solutions were pointed to as examples of how this problem can be addressed.
That Commissioner Borg has pointed to the application of successful eHealth solutions as a means of controlling spiraling healthcare costs is positive for VPH as it shows the Commission's willingness to look to eHealth solutions such as VPH, for future solutions to increasingly problematic health issues.
The full text of Commissioner Borg's speechcan be found here.