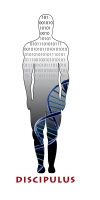 There's no question that the importance of the realisation of the Digital patient is imperative to tackling the rising health costs and concerns of the modern era. Clinicians face challenges to provide a diagnostic tool that is all encompassing, predictive and patient focused. It is evident that interest is not only scientific, but social as well: one of the biggest research grants ever awarded by public funds was granted to the ambitious Human Brain project. The need and interest in mapping and capturing in a computer ("in-silico") a representation of the human body, confirms the extent of the scientific community's determination to create the 'Digital Patient', and this is now at the forefront of the research efforts undertaken across the scientific community.
Albeit from different perspectives, the scientific community and society in general face significant challenges related to healthcare today. Both recognise that there is no isolated solution, and the challenge facing the Digital Patient community today is to find a way to move forward the collaborative efforts across the board and to bring to the table a roadmap to realise the Digital Patient. A common framework from which to collaborate is therefore a key element in the project and the definition of these are, amongst others, at the heart of the Digital Patient roadmap agenda.
Once the Digital Patient is fully developed as a functional technological framework, it will be possible to build a computerized representation of an individual – an Avatar – that encompasses all health related information that consequently can be incorporated into a diagnostic tool for clinicians in the future.
Innovative and collaborative methods of cooperation across the scientific community have been identified by DISCIPULUS as key to developing the Digital Patient and ultimately improving the quality of life for people in every part of the world. It is at the heart of the roadmap model and has been the primary driver of the DISCIPULUS project throughout.
For generations there have been isolated efforts to tackle human disease, but with the advances in technology and computer power, it is clear that the realisation of the Digital Patient is within grasp. Various DISCIPULUS groups are currently working on completing their work package objectives for the roadmap project. This includes the identification of scientific and technological challenges and the final report on the clinical requirements to achieve the digital Patient objective.