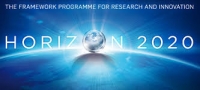 The end of 2014 saw crisis in Brussels as the entire budget of the EU seemed under threat. This would be a momentous occasion if it was not for the fact that this happened every term.

An annual practice of pushing deficits in the year's budget to the following year inevitably leads to a poor balance sheet at the end of the institution's term.
Researchers became panicked at the prospect that research budgets would be cut, and rightly so. A realistic fear existed that Member States, already operating in the wake of austerity budgets would put research to the axe.
This has not come to pass and researchers have good reason not just for relief but celebration. Parliament negotiators managed not only to preserve the budget but obtained an extra €45 million more for the Horizon 2020 budget.
More information is available here.